"A visual lyricism that in Lyndel Thomas assumes the characteristics of the everlasting beauty".    Salvatore Russo – International Art Curator.
"The Australian artist and sculptress Lyndel Thomas works in a refined technique of realism. The precise conception gives every work of art a charming atmosphere".    K. Heinz Playner,  MAMAG Modern Art Museum, Austria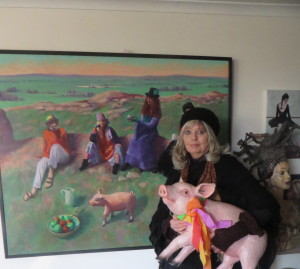 All paintings, sculpture, poetry and photographs are the copyright of Lyndel Thomas.  All rights reserved.